IT Support London Companies Can Rely On
Reliable, secure IT solutions are crucial to the smooth running of your business. With over 20 years' experience providing award-winning IT support in London, CitC is your ideal partner for IT support, maintenance and projects.
CitC works alongside your key decision makers to identify how IT services can support wider business strategy, and to ensure technology is fully applied to help reach those goals. Our highly qualified engineers can recommend new technologies that improve efficiency and cost control and make sure that they are deployed securely, too.
Everything we do is designed to help London businesses achieve more – your success is our success.
Why Computers In the City?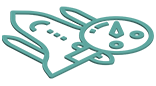 Quick Response
There is no time to wait for the managed IT support services that are best able to locate and resolve technical issues. We can provide an immediate response to your IT challenges by ensuring that our qualified staff are working on the case within the hour. We also have the extra advantage of being located in Central London, so we are better situated to reach more of our clients.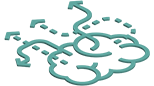 Advanced IT Knowledge
Every business is all faced with numerous challenges on a daily basis, and there is not enough time to be slowed down by IT problems. Computers in the City have been a reliable London IT support provider for more than two decades so our knowledge and expertise has been tried and tested many times. We share our valuable experience with all of our clients and bring you outsourced IT support that is both affordable and reliable.
Short-Term Contracts
As organisations grow and scale, they need the flexibility to stay agile and competitive. With managed IT support services that are available on short-term contracts, you can pay for the services as you use them and avoid paying for periods when you won't need them. These contracts are as short as 30 days, so you can continually review the service you receive.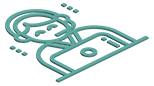 Impeccable Client Service
At Computers in the City, our clients always come first because your satisfaction is our primary objective. We have a shared interest to take your operations to their highest potential and see you and succeed in your business, and we will work with you to achieve this. We keep many of our clients for years and our references reflect this.
Frequently Asked Questions
Kind Words From Our Clients

"It's easy to find yourself at the back of the queue when you're a smaller firm.  That is not an experience we have ever suffered with CiTC, which has always provided us with a top quality IT support service.  Whether we have been overseas with laptop troubles or at home with server issues, CiTC has been understanding, responsive to our needs and has had us up and running again quickly… which is rather important when you're in the communications business."
Gordon Puckey, MD
Managing Director, Phoenix Financial PR

"We have had managed IT services from CitC for a very long time now and rely on their help and expertise to support our business and to help us innovate. We can always rely on them to "go that extra mile," and feel very looked after as one of their clients.
Paul M
CEO, Banking

"We have had an excellent working relationship with CitC as one of their clients for over a decade. This has involved a continuous programme of managed IT services and Communications support but we also placed great reliance on CitC to take control of our systems requirements for two major office moves and the establishment of a new satellite office. With thanks to CitC these one-off support projects were accomplished very successfully."
Peter H
Banking Sector

"I should like to take this opportunity to thank you for providing an excellent support service and for all your help in kitting out our new offices with appropriate support solutions.  I think it is true to say we could not have done it without you."
Mark S
Government Sector

"We can always depend on the team at Computers in the City to be proactive and keep our systems secure and running. They respond promptly and effectively to our needs and provide excellent customer service. We have been a happy customer for over 2 years now."
George T
Exhibitions Company

"Always to the rescue, you guys. I am so grateful to your fantastic company, brilliant."
Yulia E

"Just wanted to say a big thank you to all of your IT support London engineers that have worked so hard to get us back up and running in no time since the world ended on Tuesday night. Top-notch support!"
Ashley N
PR Company

"CitC's IT support London team was incredibly patient and laid everything out for us very clearly from start to finish. They got the job done quickly and efficiently and I felt like they were always on top of everything. We're now engaging them for a range of other IT support services."
Robert N
Lighting Company

"Computers In The City has provided top-notch advice and IT support services throughout this project. Their IT consultants and account managers are very knowledgeable and have gone above and beyond by getting back to us about issues after the installation that they were not strictly covered by our contract. We would certainly recommend their IT support London services to others."
Belinda L
Education Sector

"We reached out to CITC when we chose to upgrade to cloud software at our company. They laid out our options very comprehensively, asking all the right questions about our precise requirements.
Their IT support London engineers put together a plan to assist us with integrating the new solution with our existing operations. We now have the confidence we've selected a cloud solution that will safeguard our data."
Graham C
Insurance Company

"As one of the leading London-based IT support companies offering award-winning IT support in London, CITC's level of IT support and account management is a cut above the rest.
They've provided me with reliable IT support since day one and their london IT support is second to none. They're one of the few IT support companies that will give you an account manager who really listen to your concerns and gets back to you within 24 hours, which allows you to stay focused on running your business.
Their experienced team has helped me with a wide range of business needs, from business continuity to remote IT support to getting set up with cloud solutions like Microsoft 365 and Office 365.
If you're a small or medium sized business looking for an IT support company in London who will get to know you, is in it for the long term and can offer a reasonable monthly fee, look no further.
Zak G
Digital Marketing Company
If your business is based in London or Greater London, get in touch to speak personally with one of our Directors to discuss your needs. Fill out this quick form and we'll reach out to you.
With first rate IT support services at a package tailored for SMBs, Computers in the City provides IT support London businesses can trust.