Helpdesk Response Times Under 1 Hour


Low cost access to enterprise-class expertise

Providing IT support to City clients for 20+ years

Complete IT Support Services For London Companies
Access to fast and reliable IT services are essential to the smooth running of your business. Small business IT services from Computers in the City deliver the assistance you need, exactly when you need it.
The CitC Helpdesk is available from 8am until 6pm Monday to Friday (with 24×7 service being available at an additional cost) and is staffed by fully-trained IT support engineers who are ready and waiting to help with any technical issue. With SLA response times of under 1 hour, faults and problems are solved quickly and with minimal trouble to your operations.
CitC is your single point-of-contact for all things related to IT support in London. From general usage questions through to major IT issues, we are here to help. To help resolve issues as quickly as possible, we also liaise with third parties like your ISP and telecoms provider where additional input is required.
We see every call – internal and external – through to completion, so you can focus on growing your business and customers.
End-to-End Coverage
Receive support for all your IT systems and software. Our IT support engineers answer questions, troubleshoot and resolve failures, and liaise with third parties so you can focus on your business and customers.
Proactive IT Support & Monitoring
Identifying and resolving issues as early as possible is crucial to minimising effects on system performance and business productivity. Our engineers constantly monitor and optimise your infrastructure to reduce risk and help you realise greater returns on IT investment.
Our IT Support London Services
Our IT services cover all key areas to support the smooth running of your business, allowing you to improve your productivity while reducing stress.
Managed IT Services
IT support services can be more efficient and cost effective when they are managed from a single location. This also improves security and the customer experience.
Data & Backup
Data is at the core of every business, so it is vital to keep it organised and secure. We make sure all sensitive data is always backed up while helping you to plan for the unexpected.
Cyber Security
Cyber crime is continually increasing so all organisations need to make extra efforts to combat this growing threat. Computers in the City makes sure your company stays protected.
Cloud Systems
Every cloud migration needs to be carefully planned to ensure success. We can help you to identify and implement the most cost-effective and efficient cloud-based solutions.
GDPR
GDPR compliance is a requirement for many businesses operating in or outside of the European Union. We offer expert consultancy in all areas related to GDPR.
Network Services
CiTC will help your business to build a network to meet both your current and future needs, while managing the system and securing it against threats.
IT Relocation
When your company moves office you want to keep delays and disruptions to a minimum. We promise a relocation service that makes the move simple and easy.
Remote Work
With the ever-increasing shift to remote work, businesses need to adapt to this new environment. CiTC can help ease this transition by consulting on all areas of remote work.
Why Computers In the City?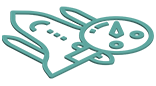 Fast Response Times
Our London City helpdesk is available 24x7x365 to report issues. Fully qualified engineers then begin diagnosing and fixing problems in less than 1 hour. And because we are local to our clients, site visits for IT support service can be arranged in minutes, rather than days, when you get in touch.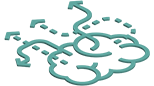 Cutting-edge IT Expertise
As a leading provider of IT support services and consultancy to businesses in the City of London & The West End for over 20 years, we have the knowledge, expertise and experience to help your business thrive. By partnering with us, you gain the expertise of an enterprise IT department without the enterprise price tag.
Short Support Contracts
Short term IT support contracts from CitC allow you to take back control of your IT systems and strategy. Our minimum support contract is just 30 days, ensuring you never pay for extended services you don't need. Short contracts help keep us on our toes, too – we have to perform, or you won't renew.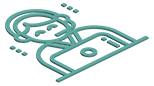 Excellent Client Service
CitC is not just another IT support company – we are your trusted IT partner. We are passionate about helping your business reach its strategic goals and maintain peak operational capacity, whatever it takes. We have retained some of our clients for over 2 decades and our references are outstanding.
At Computers in the City, we deliver a service that is effective, reliable and prompt. Through experience, we have learned what is most important to growing businesses in a fast-paced environment, and we are ready to meet the specific needs of each of our clients. We are all working towards the same goal of information systems that operate to their highest potential.
Frequently Asked Questions
We've put together a list of FAQs, but if you can't see an answer to a question you have, just contact us here.
Get in touch to speak personally with one of our Directors to discuss your needs.
Fill out this quick form and we'll reach out to you.

"It's easy to find yourself at the back of the queue when you're a smaller firm.  That is not an experience we have ever suffered with CiTC, which has always provided us with the highest levels of IT support services.  Whether we have been overseas with laptop troubles or at home with server issues, CiTC has been understanding, responsive to our needs and has had us up and running again quickly… which is rather important when you're in the communications business."
Gordon Puckey, MD
Managing Director Phoenix Financial PR

"We have used the IT support services of CitC for many years and rely on their help and expertise to support our business and to help us innovate. We can always rely on them to "go that extra mile". They are a key business partner."
Paul M
CEO, Banking

"We have had an excellent working relationship with CitC for a period in excess of 14 years. This has involved a continuous programme of routine IT and Communications support but we also placed great reliance on CitC  to take control of our systems requirements for two major office moves and the establishment of a new satellite office. With thanks to CitC these one-off projects were accomplished very successfully."
Peter H
Banking Sector

"I should like to take this opportunity to thank you for providing excellent IT services and for all your help in kitting out our new offices.  I think it is true to say we could not have done it without you."
Mark S
Government Sector

"We can always depend on the IT support London team at Computers in the City to be proactive and keep our systems secure and running. They respond promptly and effectively to our IT support needs and provide excellent customer service. We have been a happy customer for over 2 years"
George T
Exhibitions Company

"Always to the rescue, you guys. I am so grateful to your fantastic IT support London team, brilliant."
Yulia E

"Just wanted to say a big thank you to all of your IT support London team that have worked so hard to get us back up and running since the world ended on Tuesday night."
Ashley N
PR Company

"We have been working with Computers in the City for several years now, and we have always found their services to be fast, efficient and effective. We have turned to the CitC team for everything from cloud deployments to deployments and the service we have received has been top-notch every time. We will continue to use CitC for various IT-related issues, and we strongly recommend others to do the same."
Stephen Hammond
Branding Agency

"An excellent IT support company that helped us through an office relocation that would otherwise have led to endless complications of IP addresses and cabling that we didn't have sufficient time for. Computers in the City were there when we needed them, and they were incredibly quick and efficient."
Rachel Mclelland
IT Director, Courier Service

"This London IT support company has provided us with great IT support, both in person and remotely. We were especially pleased to find that they have not let us down through the difficult times of COVID-19. We are happy to continue using CitC."
Gemma Bradshaw
Operations Manager

"Cyber attacks and data breaches are a growing concern for us at NewDivision, and we feel safer that Computers in the City has been there to enhance our internal IT department and offer consultancy and extra support where it is needed. The services we have received have been reliable and driven."
Simon Osterford
Fashion Company

"To date, CitC have helped us secure our network perimeter, manage our backups, migrate to and manage a private cloud solution, and deal with technical difficulties for many of our staff members. The support service offered has always been helpful and friendly, and we have no plans to change our provider."
Rikesh Patel
IT Manager, Secondary School
Get The IT Support You Need Today
To learn more about how our network services can help you reach your strategic goals, please get in touch.