Azure Files from Microsoft is a service that provides cloud-based file sharing. Files are made available and accessible via the industry-standard SMB (Server Message Block) and NFS (Network File System) protocols. 
Like with most cloud technologies, including cloud based file storage and management systems, businesses can save money, space, and free capital expenditure arising from investing in their own infrastructure.  
Azure Files allows remote workers and staff working from home to access files as though they're in the office. A few benefits of Azure File are outlined in this article. 
Cloud based solution
Azure Files is yet another cloud based service that can be very beneficial to businesses by increasing productivity and efficiency. 
One potential concern that holds some organisations back from adopting cloud storage is the worry that network connectivity issues, and power outage problems could impact on access to the files and the running of the business. 
Azure files neatly eschews these issues. Due to its technology it is a very robust offering that will not be compromised by network problems or power cuts. Azure Files shares can be mounted at the same time by cloud or on-premises deployments on various operating systems including Windows, macOS, and Linux.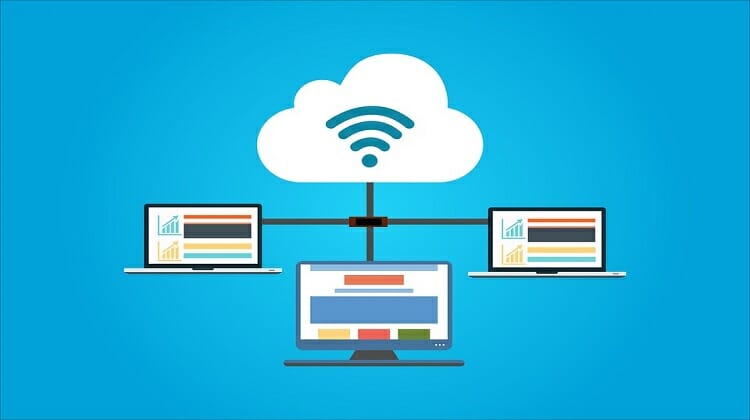 Microsoft's cloud fully manages your files while leaving them accessible via file-directory storage and Azure File Sync allows caching and synchronization of Azure Files shares on Windows Servers for local access.
Storage integration
Accessing Azure Files via the NFS protocol lets users access files as if they were located on their own devices local hard drive. This means the network directory appears as a local drive. 
The SMB protocol means devices on the same server can connect. The connection is similar to that used by the office to connect various users to a shared office printer. 
While Azure Files can use either of these protocols independently it can also mix them to create a hybrid solution that uses both protocols where required by an organisation. 
Time saving features
With Azure Files common tasks such as drive replacements or time intensive updates become a thing of the past. you never have to worry about them. Azure Files will manage updates remotely and there's no need for you to own, manage, repair or update any server hardware.  
Other ways Azure Files saves time and increases efficiency is with its setup that allows any Azure app to utilize the traditional system I/O programming interface. This approach allows developers more flexibility  
Azure Files can also help manage new cloud business projects with a range of features that help with development, testing and reporting. Azure files can be a great space for debug tools so they can be deployed natively and they don't need to be installed manually onto each individual virtual machine. Azure Files is also a great place for diagnostic information that can be used to improve cloud projects for the future. 
Computers in the City, your IT partner
Computers in the City is London's longest-standing IT partner. With over 20 years' experience, we can assist you to meet your IT support, consulting and cloud computing needs. We're proud to be local, offering 24-hour support in straightforward language that takes the stress out of IT support.