Microsoft PowerApps were launched at the Microsoft Business Application Summit midway through 2018 and they are looking incredibly promising for businesses of all sizes. The platform is designed to make app creation intuitive, cost-effective and faster than any other offering in the market. The full force of Microsoft is behind the product as deep integration with complementary powerbases like Microsoft Dynamics 365 and Azure work to make PowerApps incredibly fast and powerful. The company claims that PowerApps will help to engage customers, optimise business operations, transform product delivery and make it easier for employees to work smarter and more efficiently.
If you haven't experienced this level of data management and integration before it can seem a little daunting. It doesn't have to be. PowerApps has been designed to be very user-friendly, and it's a simple enough program for even novice developers to launch successful apps. The integration with complementary apps like Flow are very impressive. Can you think of times when having more information at your fingertips would have helped a sale or another situation? Having secure and up to date information about the business can sometimes be the difference between success and missing out.
There is a fundamental change occurring in the business landscape. Previously, data was something recorded by human measurement and input into systems. Now, data is collected by uncountable sensors, generated and analysed by the cloud and platforms like Flow, and pushed out to users. Employees receive this pre-packaged data and can use it to make better sales, initiate preventative service calls, or determine where to allocate volunteer resources. This article is going to explore what PowerApps can do, the benefits of the program and how it fits into the Microsoft universe.
The Power platform
At its core, PowerApps is a platform that allows developers to customise apps. These apps are being used for both customer-facing and in-house tasks. Microsoft PowerApps was not the only product launched at the summit. Also included in the Power stable is Microsoft Flow, a workflow automation facilitator, and Power BI, which unifies data from many sources to create dashboards and reports that are useful and actionable. Microsoft Dynamics 365 is native to PowerApps, and Microsoft Office 365 is seeing an increase in customisation options. Apps allow you to collect data and Microsoft Dynamics 365 translates that into information that you can use in your business. Data collection is deep, integrated and really, unseen before.
Microsoft Dynamics 365
The Power platform truly works to feed Microsoft Dynamics 365. Dynamics is a stunning interpretive dashboard, enterprise resource planning (ERP) and customer relationship management (CRM) resource. The data collected from the PowerApps can be combined with data drawn from Flow and BI into Dynamics to produce seriously valuable assessments. Symbiotically, after the data is collected and analysed through these powerful apps, useable and actionable information can be sent back to users through a PowerApps platform. The customisation available with Dynamics is impressive. It can be harnessed to deliver information and services connected with sales, finance, HR and marketing. Take one category of HR as an example. Dynamics can be used to drive the recruitment process, deliver onboarding services and manage the most intensive daily HR processes. Connect with your IT support team to understand more about how Microsoft Dynamics 365 can work for your business.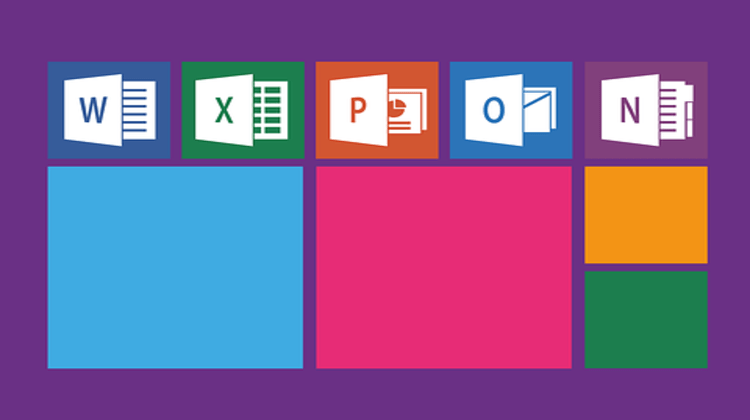 Why PowerApps is a great solution
Many businesses will be familiar with the struggle to collect data efficiently and cost-effectively. While smart devices like phones and tablets have developed quickly, complex business-related apps have sometimes lagged behind. Apps have been costly to develop and are often very slow in the making. Customisation has been an issue and often, integrating the data from the new apps into existing systems has been a great cause of frustration and even data loss. Finally, it must be said that independently developed apps have not always been completely secure, and the realities of hacking and malware insertion were often too close for comfort.
PowerApps solves all of these problems, and elegantly, too. As it's native to the Microsoft family there are no issues with compatibility, and it's been designed to work smoothly with other aggregation sources. The extensive use of the Common Data Service for Apps (CDS) means there is no shortage of compatible data to draw from. It's backed by Microsoft's extensive experience in cyber security protocol. In good news for developers, PowerApps has been designed with speed of implementation in mind. Apps can be designed and launched in very little time in comparison to other methods. Engineers will only need to understand how to work with Open API, Rest API or OData API to get the apps off the ground. This speed is due to the innovative design framework that we'll take a look at now.
Canvas Apps
Rather than building from the backend, Canvas Apps start from the User Experience. Developers can start with the user in mind and build a customised interface. The blank canvas provides plenty of room for innovation, aligned branding and tailored experiences. The apps can be viable across platforms including iOS, web, mobile and tablets. Designing the apps for the business environment ensures that data collection can be made easy, and the flow of information can be directed securely to Dynamics (using Common Data Service). Building the app itself can be made very easy with the aid of the User Interface which works with a drag and drop philosophy. It also works wonderfully with familiar Excel-like logical expressions and data manipulation.
If your development team has a preference for a third-party source or alternative Microsoft solution Canvas is flexible enough to work with these, too. Apps can be built from scratch rather than the simplified options outlined above. When the app is ready to launch it can be shared and instantly run in a web browser or smart device. In some cases, it can even be embedded in complimentary apps like SharePoint.
Model-driven Apps
Model-driven apps are quite different from the canvas style. The interface and layout of the apps are influenced by the data selection and format rather than desired appearance. These apps are automatically generated from your pool of Common Data Service data within Dynamics. The apps are still very user friendly and easy to navigate. Like canvas apps, these apps are accessible from web browsers along with smart devices. The combination of components such as forms, charts, dashboards and views make the apps compelling resources for when information is needed at a glance. Users who are familiar with Microsoft Dynamics 365 will likely find the most affinity with model-driven apps.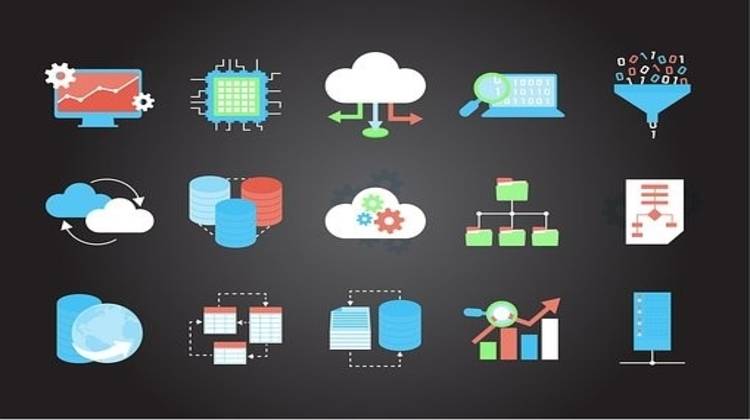 Connectors
Yet another benefit of working with the Power suite is the ability to bring data in from over 230 connector applications. Familiar names like Slack, Salesforce, DropBox, Oracle and SharePoint Online are all compatible. There's no coding required to connect these apps into the Microsoft universe, and it's likely that your business will be even stronger for having the additional data to hand in such a streamlined way. The quality of the connections really stands out above the crowd as other aggregators on the market can struggle to seamlessly integrate complete data sets from 3rd party sources. If you do have custom services that have been built it's possible to connect them as well. That data can be accessed using a customised connector that must be registered to use. There are multiple forums available to connect with other users who have experience with the standard connectors.
Versatility
Microsoft PowerApps is certainly powered to use in cloud-based environments, but it's not limited to remote storage connections. If you have on-site servers then PowerApps can easily connect with them as well as draw on cloud-based data. The connection and flow of information is essentially seamless. Security protocols are navigated flawlessly to ensure data flow is secure between all locations. Using OneDrive will certainly make things a lot smoother, and some Excel data can only be accessed if it is stored on OneDrive, but onsite storage is still a valid source to draw from. PowerApps is more than capable of navigating various data sources.
Benefits
Unsurprisingly there are many benefits from implementing the PowerApps platform into your business. When it's combined with Microsoft Dynamics 365 and just about any other data source you have, there's no doubting it's efficiency and effectiveness. The PowerApps can be used as data collection points, but also for the dissemination of up-to-the-minute information for sales teams or other portfolios in the business.
In addition to this, the suite of programs is also very cost-effective. When you consider how long it can take to develop an app using traditional methods, the sheer speed and ease of developing using PowerApps cannot be understated. Labour costs are reduced, and time lost with inefficient stop gap measures is also shortened. Using the combination of programs also alleviates much of the manual handling and 'number crunching' that can be the bane of data-heavy industries. When the tech is underdeveloped staff can waste hours on manually collating and processing information.
The app is also a wonderful gateway for staff in the field. When data collection and input is critical it's worthwhile having a user-friendly app on hand. It encourages use and you're more likely to see uptake of the app as word-of-mouth spreads (this point is perhaps more salient for volunteer-driven organisations, but profit-driven businesses should also campaign to promote app usage among staff).
Customisation and responsiveness in the PowerApps environment are already highly valued by companies using the software. Because the app building environment is low code/no code, it's simple to bring new information into the app user experience. Drawing on SharePoint Online lists makes adding extra information a cinch. When you have employees in the field who use the apps, you'll soon hear feedback about what changes could benefit their work. With PowerApps, it's not an insurmountable challenge to modify the app – it's only a few clicks away from instant deployment.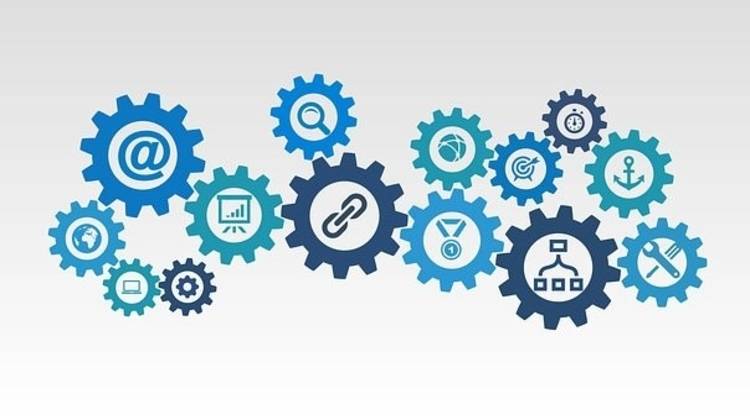 Price points
PowerApps is accessible in a few different ways, depending on your current investment in Microsoft programs. If you already have Microsoft Office 365, you may have a trimmed down version of PowerApps included in the package. Some Dynamics 365 plans also come with extensive PowerApps access, but this will also need to be confirmed depending on the scale of the established plan. Bolt-on packages can be purchased from between £5 and £30 per user per month. Microsoft is happy to tailor plans to suit your specific business needs, but it would be useful to know what you need before committing to the purchasing process. Make an appointment to evaluate your needs and identify solutions with your current IT support specialists before making any arrangements.
Conclusion
If your business is struggling to achieve consistent data collection, or you're looking for more efficient methods of processing information, Microsoft PowerApps may be the solution you're looking for. When combined with complementary platforms like Flow, BI and Dynamics 365 there is massive potential to life the performance of your business to the next level. Employees across many different sectors are reporting that it's easy to use, clients love how much information is available to them, and IT support teams are thrilled to have such a professional and intuitive environment to work within. Administrative costs can come down and timeframes can shorten dramatically. It's powerful software and if you're ready for it, PowerApps can make a significant impact on the way you do business.
Computers in the City, your PowerApps partner
Computers in the City is London's longest standing IT partner. With over 20 years' experience, we can assist you to meet your IT support, digital security consulting and cloud computing needs. Let us help you identify opportunities to use both PowerApps and Microsoft Dynamics 365 to advance your business. We're proud to be local, offering 24-hour support in straightforward language that takes the stress out of IT support.