With more employees now managing a hybrid home and office work week Microsoft is stepping up to help revolutionise the way we work. Windows 365 is a relatively new product to help make the flexibility of working at home and the office a reality. 
For businesses working with Windows 365 it means employees can increase productivity while working from home or the office as they can take their work with them on any device, whilst also keeping important business data secure. 
What is Windows 365 
Windows 365 is a cloud based virtual desktop that allows users to securely access the system from anywhere on any device. Windows already offered a successful remote desktop for business via Windows Azure Virtual Desktop but Windows 365 improves on that by offering much simpler configuration. 
Microsoft announced the 365 hybrid cloud solution in July and the product has been available since August 2021. 
The future of work looks like it will be a hybrid between office and home for many businesses with Covid accelerating the adoption of this way of working. Cloud computing is vital to ensuring smooth operation for businesses working in this model, and tools like Microsoft 365 enable access to tools and apps on demand on any device. 
Windows 365 key features
Windows 365 offers enhanced cybersecurity, accessibility and is an all round easier platform to use than Windows Azure Virtual Desktop. Here are some of the key features:  
Fast Setup –

It's possible to install Windows 365 in as little as a few minutes depending on your configurations. 

Security –

There's Multi-factor Authentication, and controlled permission access to restrict privileges by different types of data.

Compliant –

Windows 365 is compliant with Azure Active Directory and Microsoft Endpoint Manager.

Communication –

It offers users the ability to dial into a better connection for video and voice meetings.

Personal Cloud PC –

Employees can instantly access their cloud Windows PC and software tools

Flexible Pricing –

There are per-month or per-user pricing plans available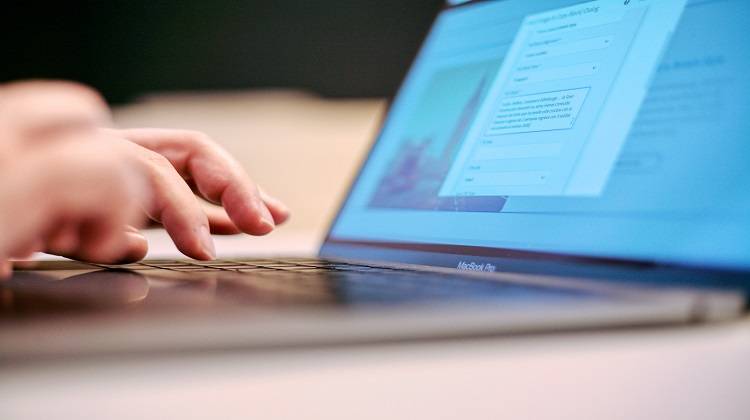 How Does it Work? 
Windows 365 works in a similar way to other remote desktop services – essentially it gives you access  to a Windows PC hosted in the cloud via an internet connection on your device. It is compatible with various platforms including Android, Linux, Mac, Windows 10 and 11. 
It gives users access to a powerful OS and suite of Windows based tools, with the cloud environment kept up to date in terms of performance and security. This provides a benefit to the company and the end user. Ultimately using a tool like Windows 365 should provide greater productivity for a business. 
Zero Trust model 
Microsoft 365 enables the Zero Trust method of security to help further secure company data during hybrid working. 
This works by applying multiple identifying factors instead of just password verification to allow users access. The idea is that it does not trust anyone trying to access the cloud network until it is certain they do not pose any threat. 
This will likely include multi-factor authentication, encryption, file system permissions and IAM. 
The majority of corporate organisations already use Zero Trust or are planning to introduce it, so this is a vital component of Microsoft 365 to ensure business will use the service. 
Hybrid Work
With 365 Microsoft is helping to remove the barriers to hybrid work, allowing businesses and employees more flexibility while enhancing security. 
With easier access to the tools and information we need to work, plus the infrastructure for better communication and online meetings, plus the robust defenses offered by ZeroTrust, Microsoft 365 is opening up more possibilities.  
Computers in the City, your IT partner
Computers in the City is London's longest-standing IT partner. With over 20 years' experience, we can assist you to meet your IT support, consulting and cloud computing needs. We're proud to be local, offering 24-hour support in straightforward language that takes the stress out of IT support.