Over the last twenty years communication methods have diversified. Traditional mail services still exist, but now emails, text messages and instant messages all offer communication solutions. Despite this diversification phone calls are still the preferred choice for many customers when they are seeking information or services from businesses. Often the personalised touch and conferred legitimacy of a landline telephone conversation help businesses to engage with customers in a positive way. So, what will happen when traditional landline phone services are phased out?
BT have announced that the traditional PTSN (Public Switched Telephone Network) phone lines that have carried voice conversations for over 100 years will be deactivated by 2025. Established contracts will not be renewed after 2020. The ISDN (Integrated Services Digital Network) uses these original lines to deliver additional digital services like video, but these traditional phone networks are expensive to maintain and no longer offer an exclusive service. BT has elected to defund the phone lines in order to redirect funding into advancing newer technology solutions rather than maintaining the old. Even if you are not with BT, be aware that BT-owned company Openreach owns the majority of the phonelines and makes those lines available for other companies to use. It is far better to assume that you will lose your traditional landline than not.
You may have guessed that this is not the end for voice-based phone conversations between you and your customers. Mobile phone services will still operate. In fact, 5G networks are due to launch in the near future, which may provide faster and clearer mobile calls (and download speeds comparable to direct fibre connections) than ever before. Internal business phone networks can still exist, but they will need to transfer from a physical wired network to a cloud-based one. In simple terms, Voice over Internet Protocol (VoIP) digitises sounds and transfers them over a secure internet connection before turning the data back into voice for the listener. It's very likely that you've experienced a VoIP call before without realising – they are already very common in customer service call centres for example. VoIP is a great solution for businesses of any size, and ultimately it will be the only option available. Let's look into this solution in more detail, along with the preparations your business will need to make to prepare for the ISDN switch off.
What is VoIP and how it works
Voice over Internet Protocol (VoIP) is also called cloud-based telephony. As mentioned above, it works by turning a person's voice into digital packets of data and transferring them to the receiver, where the packets are decoded and broadcast as the original voice. This is the same technology that is used to transfer files, emails and all other data that traverses the internet. VoIP calls happen in real time and there is typically no delay or distortion. You may already experience VoIP calls through apps on your mobile device such as WhatsApp, Skype or Facebook Messenger. In all of these cases your voice is sent via the internet rather than the mobile telephone connection. When it comes to operating this type of technology for businesses, it becomes more involved. Security is always paramount and so is flexibility and ease of use.
Each business will need to conduct an assessment of how phone lines are currently used in order to understand how the new VoIP system will work. Traditional business phone requirements like voicemail, extensions, holding and call transferring is all possible with VoIP.
Perhaps there is even more flexibility here than with traditional lines. VoIP calls can be conducted using purpose-built phones that can easily manage multiple lines at once. The encoding and decoding of data is conducted within the phone itself which helps to keep the conversation secure from end-to-end. VoIP isn't limited to phones, as calls can also be conducted using mobile devices or even with a headset plugged into a desktop or laptop computer. Specialised VoIP phones are recommended for daily management of business voice traffic, but calls may be managed through individual computers if traffic is not frequent. Where old-style phones needed to be plugged into the phone lines, all new VoIP calling technology needs a source of power (a battery or a typical power cord) and an internet connection (cabled or wireless both work very well). It is recommended that a separate network is established to transmit VoIP calls only. Voice calls can be data-intensive, so it is often better to isolate the daily internet traffic from voice so that there is no loss in speed or performance.
Many small businesses choose to outsource their VoIP management to a third-party specialist provider. The calls are hosted in the cloud, and the connection and technology are provided by the host, not the business itself. The business pays to have this taken care of. This type of management works very well for many small and medium businesses. The maintenance of the system is completely outsourced leaving the in-house IT team more time to attend to other tasks. It's also a very flexible model. Often it is offered as a subscription service and can increase or decrease the number of extensions required very quickly. It also helps to maintain continuity of service should your business be required to relocate to a new office for example. The subscription model is affordable particularly when the original phone bills are eliminated. As with any new hardware deployment the upfront cost is associated with purchasing the VoIP handsets, but this should be a once-off investment. Adapters can be purchased to turn analogue phones into VoIP-compatible machines, but this is certainly not a long-term solution.
VoIP technology can be installed before traditional phone lines are abandoned. There is well-established technology that joins traditional phone lines with VoIP setups, and that connection is also seamless. This will mean that you can easily receive both traditional and digital calls easily.

How can VoIP create opportunities for my business?
Because VoIP is digital it is very flexible. You can customise your internal phone networks easily and add and drop extensions at any time. Unanswered calls can be automatically rerouted to specified numbers and conference calling is much simpler to connect. If you have remote staff, they can also connect to the VoIP system, so they are linked in as closely as any on-site staff member. Each employee can customise their phone line, including call recording or monitoring, or the type of phone they need. This will be influenced by privacy and mobility requirements.
How to prepare for the ISDN switch off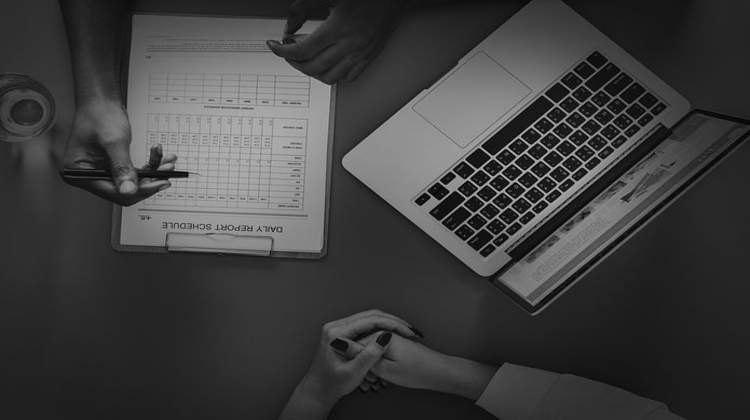 For existing businesses
Check when your current phone contract is due to expire. Remember that it will not be renewed if the date falls in 2020 or beyond. This is less than 12 months away so be prepared to act soon. Some business owners may be tempted to sign a new contract to delay taking action on the ISDN switch off, but that's not wise for most businesses. The switch must be made and there is little point in paying for an aging and restrictive technology when something much better is available and often at a lower cost. It's better to switch in your own time rather than when faced with a dead line during business hours.
Do the legwork and find a provider in the lead up to your expiry and work with them to have a deployment plan in place to ensure there is no interruption of service to your customers and staff are trained on how the new system works. If you currently have a contract with BT they will likely offer you a VoIP solution but you have complete freedom and power over which provider you choose to work with. Choose the company that provides the best fit solution for your business.
For larger, established businesses SIP trunking may be an alternative solution to VoIP. SIP trunking functions similarly to traditional phone connections but it keeps the calls circulating within the business rather than engaging the ISDN lines (to avoid associated costs). As the SIP trunking option functions without engaging the ISDN, the switch off process will likely affect these businesses differently. This may be a solution for extremely large businesses within a single location.
If you take on new clients near to the transition phase and your VoIP systems come as part of a larger cloud-based shift for your business, begin loading data and customer service management information into the new system. Adding new client data directly into any new program will be one less client to transfer from the outdated legacy system and will mean less exposure to risk of data loss or service interruption for them.
For new businesses
It's all about being smart and doing the research before committing to a VoIP provider. Spending some time to investigate the options will save a lot of time and double handling in the future. Start-ups benefit from consulting with IT experts before committing to a particular plan of action or office space. Rely on specialists with years of local experience to guide you through the decisions that can cause a big difference in the bottom line.
If you are searching for your first office location, then make the quality of internet access a high priority. Consider both the available speed and reliability of the network. Speak to other businesses in the building to get valuable information about the strength of local connections. Also check the strength of mobile connectivity and 4G. As 5G rolls out your staff and customers will expect high quality connections to be available on-site. Finally, do not invest any money on traditional landline installation or connections. Installing a VoIP system from the beginning will make digital voice calls a native part of your business.
Disaster recovery plans
VoIP is an incredible solution and one that every business will need to adopt. As with everything else in business, your new digital call system will need a failover and disaster recovery plan. As VoIP is reliant on electricity and an internet connection these are two touchpoints that must be considered. What will happen if your power goes out? Do you have a backup power source? What will you do if the internet goes down and you cannot connect? A disaster recovery plan details how to bring your systems back online once connectivity has been restored. This may take the form of a checklist and should be created with your in-house IT specialist. Consult with an IT expert to learn more about planning for the worst – better to learn from their experience than your own.
ISDN switch off – are you ready?
It might seem like an overwhelming process but making the switch from traditional phone lines to VoIP technology doesn't have to be difficult. It doesn't matter if your business has 3 lines or 300 – VoIP will work and there is a solution for you. In the lead up to your current contract expiry research the best VoIP providers. Compare offers and see who has the best plan for the long term. Choose your hardware well, and don't hesitate to purchase devices that are a little more advanced than you currently need. This should help to future-proof if your business experiences growth. Stay ahead of the competition by getting your digital voice connections established long before the lines fall silent. Speak to local team of VoIP telephony experts today to find out more about VoIP, hosting solutions and how easy the transition can be with the right local support.
Computers in the City, your VoIP telephony installation partner
Computers in the City is London's longest standing IT partner. With over 20 years' experience, we can assist you to meet your IT support, digital security consulting and cloud computing needs. Let us help you transition away from ISDN to state-of-the-art VoIP telephony solutions for your business. We're proud to be local, offering 24-hour support in straightforward language that takes the stress out of IT support.