The coronavirus pandemic is quickly changing how we work. Every day more and more businesses are encouraging their staff to work from home. As a way of keeping their staff, families and communities safe during these difficult times.
It is becoming clear that a large percentage of the working population may need to work from home for a considerable time. As a result, businesses need to quickly find the best ways for their staff to work efficiently and with confidence while at home.
It's important for us to be able to work as normally as possible during this outbreak. This will not only protect businesses but also provide stability and security for your employees. This is a difficult time for everybody, and to have a system in place that is working well, can help to alleviate some of the stress.
There are numerous strategies that can be put in place to help teams work efficiently from home. These might be:
Providing supervision to staff
Allocating tasks
Setting clear goals, expectations and deadlines
Accessing all the information and documents needed
Providing a support network so staff don't feel isolated
Continuing running meetings, briefings and catch-ups
Keeping confidential data secure
One system that can be enormously helpful in all of the above factors is Microsoft Teams. Many businesses have already been using Teams within the traditional office environment for many years now, but the Teams also offers considerable benefits if staff are working remotely.
This article will explain what Microsoft Teams is and examine why it is so useful when managing a remote workforce.
What is Microsoft Teams?
Microsoft Teams was launched in 2017 and is now used by over 20 million users worldwide. This is a productivity, collaboration and messaging platform that has changed the way we organise our working patterns, with the aim of improving teamwork within the workplace.
Microsoft Teams boast numerous features such as file sharing, task organisation and real-time collaboration on documents, spreadsheets and presentations. It is equally useful for those working in an office-based environment or working remotely. It's a cloud-based platform and is supported on Windows, Mac and iOS and Android devices, which makes it accessible from such about anywhere with internet access. It's also very easy to integrate Teams with third-party services such as MailChimp, Facebook Pages and Twitter.
Microsoft Teams is designed in such a way that that it brings together many daily activities and processes in one platform. Documents attached to a project can be securely stored, and easily available to team members who need them. Teams allow colleagues to work simultaneously on the same document with its syncing capabilities. with no worries about overwriting work. By simply logging into to the one platform, staff can access and edit documents, message colleagues, host audio or video calls among many other features. Teams uses a host of familiar tools such as Word, Excel and other Office 365 products, while also offering third-party integration with popular apps, allowing your staff to quickly access whatever they need.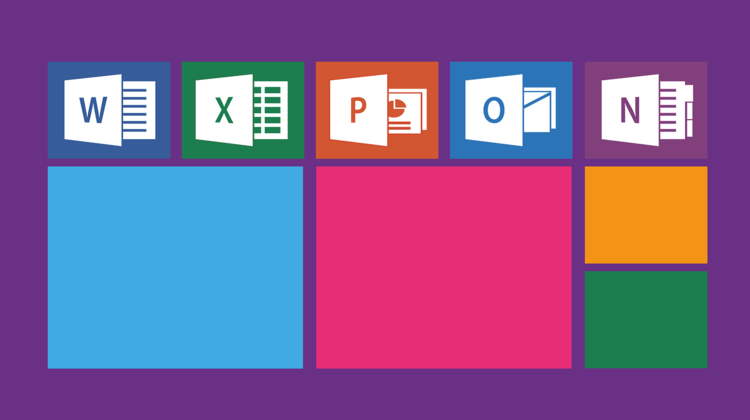 How Microsoft Teams helps staff work remotely
Here are just some of the features that Microsoft Teams provides to help your staff work remotely:
1. Document collaboration
Microsoft Teams allows for quick access to documents using Word, Excel, PowerPoint, or PDF documents. Editing in real-time is quick and simple and any changes made by are automatically synced, meaning no need to worry about over-writing information or version control.
As documents are completed, they can be moved into your primary file-sharing application or internal system to ensure they are secure.
2. Instant messaging
Microsoft Teams provides an instant messaging system which allows staff to communicate quickly and easily with managers and one colleague. Many businesses have already replaced their old internal email with Teams messaging functions. If staff are working remotely, this is an excellent feature, allowing them to ask questions and receive answers quickly and stay connected to colleagues.
3. Screen sharing
In a traditional working environment, it was easy to simply look over a colleagues shoulder at their screen when discussing a topic. The screen-sharing features on Teams allows for this same idea, even if they are miles apart. You can share your screen in a meeting with multiple participants – or share just between two people on a call. When one person shares their screen, people viewing it see the same information in real-time – it's almost as if they are sitting side by side.
4. Video chat and conference calling
Hosting meetings with Microsoft Teams is simple and can be done as audio-only, or video calls, depending on your preferences. Various tools are available that make online meetings with several participants easy and productive. For example, a meeting can be recorded (so anyone not in the meeting can replay the meeting later). Asking questions without interrupting the speaker can be done with messaging options and prevents those awkward moments when everybody tries to talk at once. It's also possible to share your screen during a meeting – a great help if you need participants to view a particular document while you are speaking.
Computers in the City, your IT partner
Computers in the City is London's longest-standing IT partner. With over 20 years' experience, we can assist you to meet your IT support, consulting and cloud computing needs. We're proud to be local, offering 24-hour support in straightforward language that takes the stress out of IT support.