Businesses today have many more benefits from a technological point of view than they did even 10 years ago. Although today's digital world can bring countless benefits to small businesses, it can be overwhelming trying to fit in. There is a lot of work required behind the scenes before a business can actually see productivity and save money by embracing digital technology. 
Business owners have to consider what software or system to use, how much they're willing to pay (if anything) for software licensing fees, whether to use online cloud storage, who to trust with their data, and whether they should be using different productivity apps to help business run in a more efficient manner. One such solution to all those questions may be Microsoft Secure Productive Enterprise.
What Is Microsoft Secure Productive Enterprise?
Secure Productive Enterprise is a complete package offered by Microsoft. It provides users access to the entire Microsoft Office 365 package, the newest Windows 10 operating system and the Enterprise Mobility + Security package altogether. It is also a Software-as-a-Service (SaaS), meaning there aren't any up-front fees to squeeze into your budget. As a result, you can take your business online practically immediately by just paying a fixed monthly fee per user. Scalability is easy with Secure Productive Enterprise, and it's affordable as well.  
Because of the cloud, Microsoft is able to offer this integrated solution to businesses while also providing ideal service delivery. Updates are seamless and security is top-notch, which helps business owners confidently comply with GDPR security requirements.
The Secure Productive Enterprise system is best suited for businesses that already utilise Microsoft applications, specifically those that already use Windows 10 and Office 365. By doing so, they get added security, data storage and networking as well as many other benefits for their business operations.
Three Solutions Combined Into One
What's great about Microsoft's Secure Productive Enterprise is that it practically makes your decision for you. It is so easy to use with its comprehensive solutions, it eliminates the need to spend time evaluating endless other software programs, then assessing whether they're capable and even secure.  Secure Productive Enterprise combines three solutions into one: Office 365, Enterprise Mobility + Security and Windows 10 Enterprise.
Office 365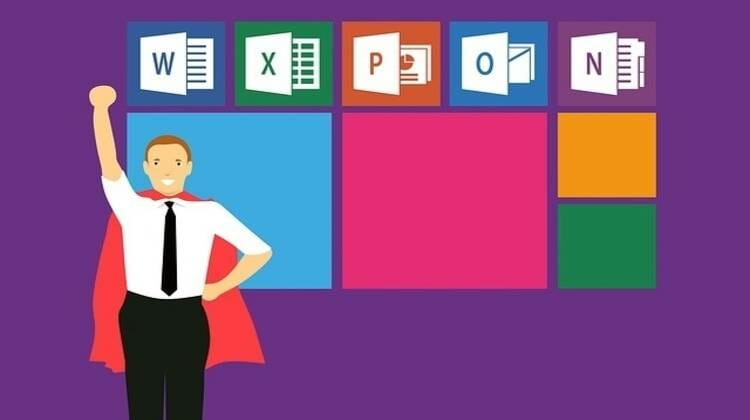 Most people are familiar with Office 365, which offers Word, PowerPoint and Excel for content creation and data management. Since they've added OneDrive, files can be easily shared, accessed and edited without cluttering email inboxes. It also helps with tracking edits and eases the worry of losing files. Office 365 with OneDrive makes collaboration simple.
Enterprise Mobility + Security
Microsoft's Enterprise Mobility + Security (EMS) platform is cloud-based, making it a secure option for off-site storage. It allows for secure identification management, access to applications, device management and information protection. In short, it protects your valuable data while also making it accessible to employees, making remote work more feasible.
Its accountability management tools are simple to use and can be customised for individual devices or users. It is also completely secure and includes post-breach security technology, ensuring data management is compliant with GDPR requirements. In addition, data tracking and compliance is easier thanks to the lack of separated data banks that need to be managed. As a result of utilising EMS, business owners can operate with confidence that they're providing secure data management.
Windows 10 Enterprise
The Windows 10 operating system is the most current of Microsoft's operating systems, and it comes in  multiple editions for its business clients. The highest tier option offered is its Enterprise edition, and accounts for every function imaginable. Here are just some of the features offered by Windows 10 Enterprise:
Windows Defender Application Guard, System Guard, Credential Guard and Exploit Guard
Windows Defender Advanced Threat Protection (ATP)
Windows Updates for Business and Desktop Analytics Device Health
Windows 10 LTSC Access
Windows Shared Devices, Windows Autopilot and Cloud Activations
Hybrid Azure Active Directory Join
Rights to Windows Virtual Desktop Use
Microsoft Application and User Environment Virtualisation
Full access to Whiteboard and Cortana includes universal accessibility on other compatible Windows devices
Secure Productive Enterprise E3 and E5
Microsoft's Secure Productive Enterprise is offered in two editions: E3 and E5. The E3 edition provides a functional level of support, while the E5 version expands on that as a premium offering.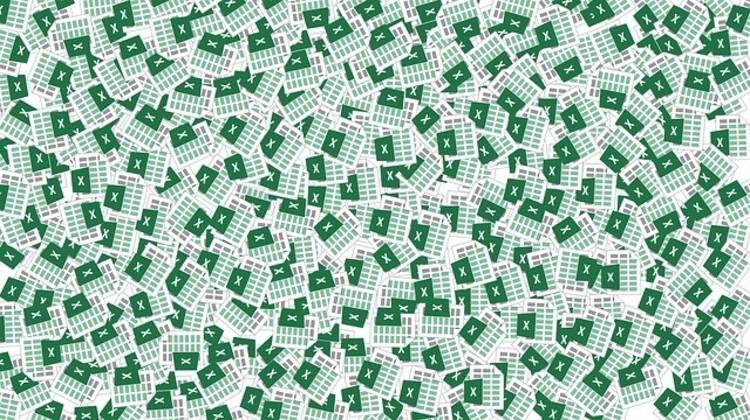 Secure Productive Enterprise E3
Secure Productive Enterprise E3 (SPE E3) takes Office 365, Enterprise Mobility + Security and Windows 10 Enterprise, and combines it all into a per-user subscription model. The result is a package that eliminates compatibility issues and back-end complications for in-house IT teams who struggle to keep up with user access and licensing. 
For comparison purposes, it is most similar to Enterprise Cloud Suite (ECS). Small businesses would benefit most from SPE E3 with its comprehensive, all-in-one package. Some examples of SPE E3's offerings include:
Microsoft Office 365: Microsoft Word, PowerPoint, Excel and OneNote
Manage content and sites with OneDrive and SharePoint
Manage social and mail with Yammer, Exchange and Outlook
VoIP with Skype for Business
Manage devices and apps with Azure Active Directory Premium P1 and Microsoft Desktop Optimisation Package
Access basic analytics with Delve
Maintain secure documentation with Rights Management, Encryption and Data Loss Protection for Office 365 products
Use EMS to drive Microsoft Advanced Threat Analytics and Azure Information Protection P1
Secure Productive Enterprise E5
Secure Productive Enterprise E5 (SPE E5) has the same offerings as SPE E3, but also includes added features for businesses that expect more capabilities from their cloud-based solution. 
Examples of such capabilities include the following:
Power BI Pro — Power BI Pro is a type of software that offers an impressive data analyser as well as a unique way to communicate data in useful, actionable ways. It is great for employees as it allows them to engage with it by using natural language (not tech-heavy programming language), which makes it easy to use and intuitive at the same time. It can be seamlessly integrated within the Microsoft environment.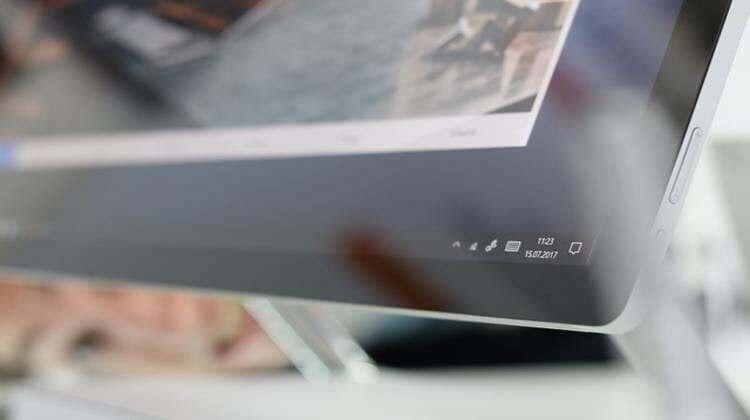 It also allows employee teams to collaborate while accessing Quick Insights, which reveals hidden trends within their data. In addition, it is integrated with Cortana and can be upgraded further if need be. Security is optimal as it can be easily managed to ensure accessibility only to users with authorised clearance.
Cloud PBX and PTSN — Cloud PBX is an added feature to SPE E5 that allows businesses increased flexibility with avenues for voice calling without the requirement of a traditional PBX system. The result is one less expense on the books. In addition, calls can be made on any compatible device, either in the office or remotely.
Utilising PTSN conferencing significantly aids in conducting voice calls with multiple users. Calls can be joined by using a traditional PTSN for users of Skype for Business, simply by dialling in or out, even if a participant doesn't have access to the internet (they just need a landline). The flexibility of this service can help businesses communicate more effectively in this extremely mobile day and age.
Microsoft MyAnalytics — This software analyses the time that users spend engaging with different programs throughout the day. It intuitively gathers data from multiple sources, including email timestamps and read receipts, calendar data and time spent engaged with Skype for Business. This data regarding how employees spend their time can be highly valuable. The data is safely stored and does not take information from other software or visited websites. Nor does it access inboxes of users outside your organisation.
Why a Business Should Deploy Secure Productive Enterprise
If you're ready to move to an IT service that's based in the cloud, Secure Productive Enterprise can be the solution you never knew your business needed. It also has the ability to be customised as an on-site server/cloud hybrid if your workplace requires that capability.
The environment is highly secure, especially considering that (unlike other providers) it accounts for mobile devices. That means your mobile workers won't inadvertently jeopardise the security of your data when they need to access it remotely.
As far as the subscription is concerned, its model is the most flexible option for many companies. It easily adapts to growth as well as a decline in users. In addition, the cost is straightforward and can easily be budgeted for. Secure Productive Enterprise can spot trends even before you think of them, and presents you with ways to capitalise on them.
The benefits of this software are abundant, but that of security cannot be emphasised enough. Security is an increasing concern in IT and always will be. Microsoft excels in making data easy to move between IoT devices while fending off attackers in the meantime.
Previous Editions
To clear up any confusion, it is worth mentioning the previous editions of this software. As mentioned earlier, the predecessor to Microsoft's comprehensive business platform was Enterprise Cloud Suite (ECS). Secure Productive Enterprise E3 replaced ECS in late 2016. E5 was released at the same time with its additional enhancements. The SPE options were updated in August 2017, renamed and then relaunched as Microsoft 365 Business (E3's equivalent) and Microsoft 365 Enterprise (E5's equivalent). Although Secure Productive Enterprise is no longer available by that name, Microsoft 365 Business and 365 Enterprise deliver identical and even better services.
What Next?
If your business is already utilising Microsoft Secure Productive Enterprise, you should consider checking in with your local IT support team to make sure you're getting all the benefits of Microsoft 365 Business (or Enterprise). It can also help to connect with a Microsoft Gold Partner IT team that is capable of customising specific offerings to suit the specific needs of your business.
Computers in the City, your Microsoft Secure Productive Enterprise partner
Computers in the City is London's longest standing IT partner. With over 20 years' experience, we can assist you to meet your Microsoft Secure Productive Enterprise needs. 
We're proud to be local, offering 24-hour support in straightforward language that takes the stress out of IT support.