VoIP (Voice over Internet Protocol) is the internet's answer to telephone lines.
VoIP systems work by changing voice signalsinto digital data packets much like any other content like emails or documents, that can be sent across the web to anywhere in the world.
VoIP technology can change the way businesses conduct their daily work, but it is also important to protect your data while taking advantage of innovative technology like VoIP.
A Guide to Making VoIP Calls
VoIP calls can be made from internet enabled devices with a microphone and headphone jack or speakers. A high speed internet connection is important to support the additional bandwidth being used on top of the usual business internet requirements.
There are three ways to make VoIP calls, which each use slightly different technology.
Analogue telephone adaptor (ATA) – An ATA lets you use your traditional phone to the internet to make VoIP calls.
IP phones – These are desktop phones that plug directly to your router.
Softphones – A softphone, or software phone is an app that works on a phone or computer. Examples are Slack or Skype.
What Are the Benefits of Using VoIP in a Small Business
There are a number of benefits to using VoIP over traditional phone systems. The automatic rerouting of calls reduces unanswered calls and inefficient voicemail, internal staff communications become more flexible and responsive, while flexible phone directories and conference calling capabilities offer even more options over traditional telephone setups.
VoIP also works well in today's increasinglymobile and remote work setup and is good for connecting remote users. It is relatively easy to integrate mobile devices with a business VoIP system to keep everyone connected.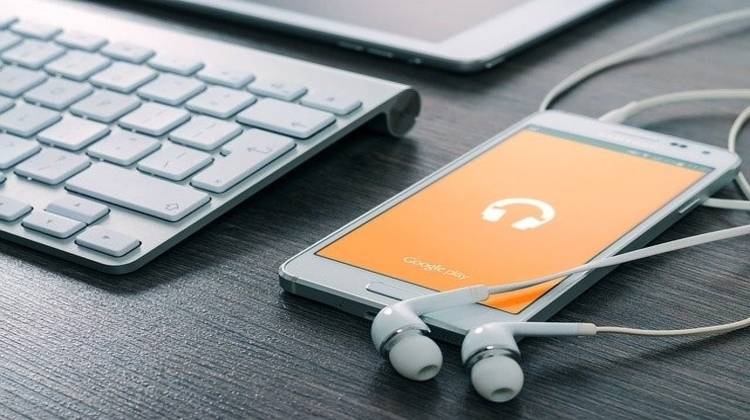 VoIP security
Like all online technology and communications, there is a threat of cybercrime. There are some general steps you can take to secure VoIP calls for your business from hackers.
Eavesdropping: Hackers may be able hack in and to listen in to VoIP calls if the correct security defences are not in place.
Intercepting data packets: If hackers steal data packets between calls they could decode and access private information.
Premium call fraud: Criminals can hack VoIP systems and use it to call high cost premium rate services.
DoS attacks: VoIP systems can be targeted in denial of service attacks that overload the system causing it to crash.
Consequences of VoIP security breaches
Premium phone number services being misused by hackers creates an obvious financial cost.
Data breaches are not that common over VoIP, but it can be difficult to detect when breaches have occurred, and GDPR regulations need to be met.
Denial of Service attacks can have an impact on business as usual and make your company unreachable by customers for a period of time. It can also stop staff communicating with each other.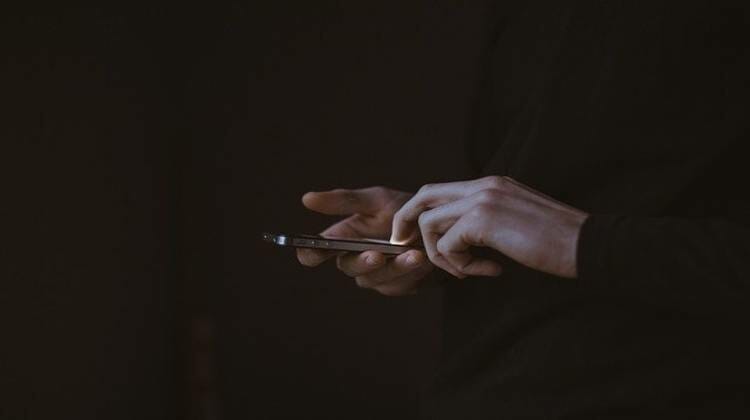 VoIP cyber security practices
To protect your small business against VoIP network breaches, there are a number of ways you can use technology to improve your security.
VoIP ready firewalls: VoIP calls can be insulated against malware with a VoIP-specific firewall installed on the network. This will help to stop malware being exported from inside your network. VoIP has different requirements compared to a typical network, so check that your VoIP firewall has the capacity to protect your business.
Password control: Sometimes people think it's safer to communicate a password by voice, but due to the chance of interception staff should be aware of the risks. Usernames and passwords should not be disclosed over the VoIP system as it presents a real risk to security.
Encryption tools: Eavesdropping and interception of your VoIP calls is much easier when the data is sent unencrypted, without any barriers. An experienced IT support team can encrypt your VoIP communications as a part of an overall data encryption plan.
Use a VPN: A VPN can also be created and deployed specifically to protect the VoIP system, and in general a Virtual Private Network is often an important security tool for small businesses who need to protect their data and provide security for a range of devices.
Monitoring by IT support: Data breaches can occur at any time. If you can't afford to have round-the-clock IT staff monitoring your networks, you are likely to be well-served by a local managed IT company. Remote monitoring is 24/7 and engineers are on call to act as soon as a breach is detected – much faster than if a breach occurred overnight and wasn't discovered until trading hours commenced the next day.
VoIP capabilities
The flexibility of VoIP can save small businesses a large amount of money once multiple traditional phone lines and handsets are no longer needed.
VoIP is a valuable addition to many small businesses that communicate with customers and need staff to be in touch with each other. VoIP can also be programmed to automate services and program routine tasks to be completed without further staff costs, increasing productivity. The technology also has significant capabilities that some small business owners may not be aware of and it could be worth arranging a consultation with a local IT company to understand the true potential VoIP could offer for your business. 
Computers in the City, your IT partner
Computers in the City is London's longest-standing IT partner. With over 20 years' experience, we can assist you with email and IT support.
We're proud to be local, offering 24-hour support in straightforward language that takes the stress out of IT.