When conducting business while travelling, it's often necessary to connect to the internet for data, information, access to software, and for reporting. The ability to access the internet from any location is one of the main advantages of mobile hotspots and dongles, however, there are some security issues to think about before you connect. We will take a look at how and where you can use a mobile hotspot and how to use one securely.
Why would a business person utilise a mobile wifi hotspot?
A mobile wi-fi hotspot is a handy gadget for connecting to the internet whether you're at home or away from the workplace. In the past a wifi hotspot was created from a dongle, but most often today this is a function that is available on a mobile smartphone. Many business customers may simply switch on the mobile hotspot button on their phone to connect a laptop or tablet to the internet data service you would typically use on your mobile device. You can connect to this network to obtain the wi-fi signal from anywhere, but your location might affect whether you can access 3G, 4G or 5G internet speeds.
This will enable you to work wherever you are when you need to get online outside of the workplace. It's the ideal method to connect for people who want to utilise their business tablet or laptop while on the go. Listed below are a few other advantages of using hotspots.
Even when using a public transportation system, your smartphone can usually access wifi via your phone signal. 

You can continue to do your work tasks even if your home internet goes out. 

It's perfect for events like business shows when connecting everyone to the same network is necessary. 

It's ideal for downloading reports or other documents while travelling. 

During your lunch break, you may quickly connect your device to the internet. 

You can also

establish a connection with ease

if you need to access the internet while overseas with international clients or partners.
(Although it is simple to access, it might be advisable to only use it when absolutely essential when abroad because download limitations or roaming charges on many tariffs might be expensive.)
Which choice is most favoured by business users?
It's important to consider a personal wi-fi hotspot when deciding which portable hotspot to use to set up a secure wifi hotspot for business customers. It is frequently referred to as a mi-fi gadget or pocket wi-fi. The gadget is portable and connects to the majority of everyday tech, including your laptop and smartphone. Simply switch it on when you need it and connect your device quickly. They are powerful despite their size and you can use one to connect many devices to the internet simultaneously. For business customers who need to access files while on the go, SD cards are ideal since you can connect to them through the hotspot.
There are several sizes of wifi hotspots; the smaller ones are only usable for a few hours, while the larger hotspots provide corporate customers access to the internet for a whole day. Additionally, there are personal hotspots that provide you access to the internet while you are travelling.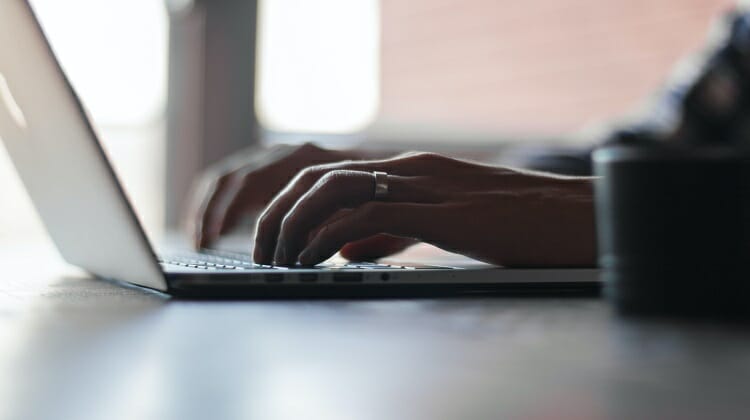 Where can you get Wi-Fi hotspots?
You can purchase a wifi dongle from any major network retailer with a variety of plans, including 02, EE, Three, Virgin Mobile, and Vodafone with a pay as you go option or a contract that lasts for 12, 18, or 24 months. 
Consider the 4G/5G coverage in the region before making your decision. For you to be able to utilise it efficiently, you need to choose one with decent coverage. Additionally, you'll discover that having registered, you frequently receive discounts on additional services like broadband.
For business users it's worth looking at the data allowances in your mobile contracts and the option to use your mobile phone data plan as a hotspot. The one disadvantage of this method is that it can drain your phone battery faster.
What is Tethering?
Tethering from your mobile device is another option to access the internet while you're on the road. Nowadays, a lot of phones include this capability that allows you to browse the internet directly from your device. Even if it's simple to perform, it might not be the only option or the best long-term answer for you. One reason is that it can deplete your battery and use your data cap. Additionally, you must first verify with your contract provider for any additional fees.
Should you use a dongle?
Dongles are a type of hotspot device that companies can use, but because they connect to the computer by USB, they are utilised differently. Internet connectivity is immediately available to you, but it can only be on that particular gadget. Additionally, you require a USB port, which iPads and other mobile devices do not have.
Make sure your WiFi hotspot is safe
You must make sure that the access points are safe when setting up a wifi hotspot for companies, whether this is done by including a password or a two-factor authentication method. 
It is crucial that the wifi be configured correctly and securely to guarantee that business users may access the core network in a secure manner. Password enabled or two-factor connections also stop others from accessing your data, or using your mobile hotspot's bandwidth and using up your allowances. 
Performance is important as well, particularly when a company is busy or when multiple employees need to access the internet from one hotspot, at a company event like a tradeshow, for example. In order for them to access your wifi from wherever they may be, you must also ensure that it has a good signal range across the regions the employee will be operating in. 
Computers in the City, your IT partner
Computers in the City is London's longest-standing IT partner. With over 20 years' experience, we can assist you to meet your IT support, consulting and cloud computing needs. We're proud to be local, offering 24-hour support in straightforward language that takes the stress out of IT support.