Updating skills and abilities, as well as fostering a culture of self-worth and value, are all benefits of training and development for current employees. One of the things that can increase employee retention and foster a happy workplace is relevant and effective training efforts. They could, however, be expensive.
There are still programmes and initiatives you may adopt if you are a SME without the enormous pockets of major corporate organisations and don't want to resort to spending a lot of money on conferences or seminars. There are options that can be equally effective and spare workers from missing out on time for self-development.
Budget-friendly strategies for employee inspiration and training
Here are some excellent tips and recommendations for motivating, inspiring, and educating personnel without going over budget. 
Know your field; if you know where to seek it out, there is a plethora of free knowledge available. 

Try professional organisations that provide webinars, thought-provoking blog posts, and white papers; membership may be required, but you'll have access to a wealth of information that your entire team may utilise. Just contrast the price of a membership fee with the expense of hiring a qualified provider to come in-house and conduct a course as an alternative.

Use an employee forum

, which is a free and efficient tool for promoting staff integration and enabling communication between departments that would not often cross paths. Another example of this is a reading club, which will bring individuals together who wouldn't often interact. It is natural and advantageous to employees on a variety of different levels.

Create a mentorship or buddy programme, a successful idea adapted from the school environment. Bring in an industry expert or relevant speaker to start a useful process of inter-business collaboration and allow employees to connect with their counterparts in similar and different organisations. Pair people up so that one person can improve the knowledge and skills of another – this is a win-win since most staff members will respond favourably to being approached to mentor. Because it doesn't disrupt the workday and tends to encourage improved attendance, this is a beneficial use of time.

Keep abreast of new platforms, and don't forget YouTube, where you can get a brief five-minute lecture on almost any subject. LinkedIn is another excellent resource, offering a wide range of online business, technical, and creative courses. Podcasts are the newest instructional technology and are accessible anywhere, anytime.
The more traditional channels, such trade journals and industry magazines, shouldn't be disregarded because many of them have an internet presence. Why not give certain staff public speaking instruction?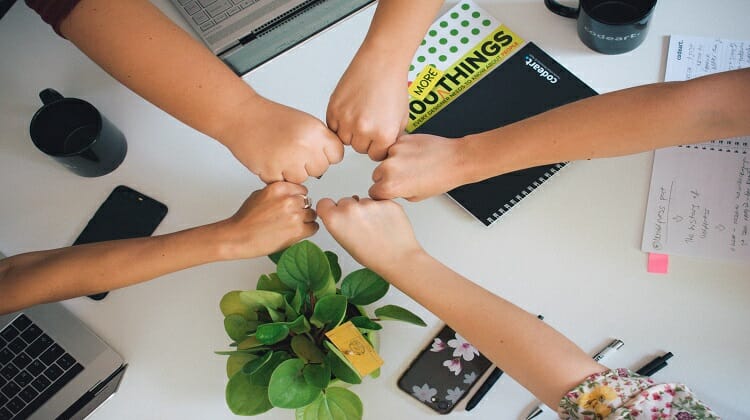 Analyze what you are already doing and enhance existing programmes and processes, or refresh and rebrand them. Find out about your employees' personal histories, hobbies, and interests; there may be valuable and transferable skills that could be shared with the rest of the workforce right there in your midst. Capture some of the things that happen every day under the radar, such as on the job training or mentoring, and bring them into the fold of a formal programme — you may be doing more than you think. 
Make sure your recruiting campaign identifies potential workers who may be interested in staff training and development. Most employees will have something to share, either related to the work they perform or attached to something they are involved with outside of the office.
Best training advice
Get rid of the PowerPoint and switch to an engaging, collaborative training method that includes staff members of various ages and backgrounds. If you are utilising online materials, hold a group session in a conference room so that everyone may complete the course together. However, don't forget to provide flexibility and access for any staff members who are absent or otherwise unable to participate.
If you find your development budget can expand to more expensive training you oculd consider a few of the options below. 
Instructor training – An instructor comes to your workplace and takes charge of this session. It can combine traditional face-to-face instruction with instructor-led training activities based on video for longer courses. Keep in mind that the learner does not have much control over the pace of the course, or what they would like to learn as the instructor will have pre defined modules to teach.
Games days – Employees have the perception that learning through games is more interesting. However, games not only promote engagement, but they also provide for an ideal activity to foster teamwork, which in turn improves workplace cooperation and cohesiveness. Games are great for both of these things. In addition, games offer positive reinforcement for learning behaviours that contribute to the retention of knowledge and give continual performance feedback as a result of their rewards, which can include scores, points, and even awards.Obviously there is a cost involved if employees are taking time away from work tasks. 
Dialogue Simulations -In essence, it is a protected setting in which trainees, particularly those in sales and retail, may practise their communication skills without risking either a transaction or the reputation of your company. For instance, if you own a retail business and you want to increase your sales, you might build a conversation simulation in which your trainers had to deal with an angry but imaginary customer. This would provide them the opportunity to practise in handling difficult situations. Because discussions are never straightforward or predictable, the more branching there is in your dialogue, the more realistically you'll be able to imitate genuine conversations taking place.
Take into account the opinions of the staff while making decisions on recommended projects and present programmes, and encourage their involvement as well. Thinking outside the box due to financial and time restrictions may frequently result in some of the most well-liked and successful training projects inside an organisation. Successful employee training does not have to be difficult or expensive.
Computers in the City, your IT partner
Computers in the City is London's longest-standing IT partner. With over 20 years' experience, we can assist you to meet your IT support, consulting and cloud computing needs. We're proud to be local, offering 24-hour support in straightforward language that takes the stress out of IT support.