Office relocations are one of the most complicated tasks an IT team can be asked to complete. No matter now much lead time you're given, there will always be a lot of pressure to get the move done quickly and flawlessly. Cast your eyes around your office space and consider how you might catalogue and uninstall every piece of equipment, every cable and router. Then, you need to make that all fit into a completely new layout with different connectivity challenges, transport sensitive servers and have it all done by Monday morning.
It's a daunting task, but it can be made easier. There are two components of an IT office relocation. You need to consider the physical items that must migrate – the computers, the printers, the cables – and the data move. Transferring the data can be far more challenging, but it's possible.
Moving offices can be made simpler in two ways. The first is to use this article as a guide so you have a head start on your preparations. The second way is to seek out the advice and support of a local IT company that has experience in office relocations. Draw on the experience of experts to make the transition as smooth as possible. Computers In The City can probably help, since we have been providing IT support London companies turn to regularly.
Before you start unplugging, it's a good time to do a deep review of what you think your IT should look like. How is it performing now? When you understand what the new office will look like you can plan to make the most of the layout and build in the right levels of quality hardware support. Is there anything you've wanted to implement but haven't been able to? A new office is a good chance to get things done the way you want them without making do.
After you've reviewed your current set up and established what works and what doesn't, it's time to get focused. Working with a plan will help to keep things moving in an orderly way toward completion.
Planning
Set some goals for the relocation plan. Aim for measurable success like no damaged items, no data loss, improved connectivity, tight security, move on time, deliver on budget. When you set an expectation of success your team is more likely to take care.
Assign a manager to coordinate the technical side of the move. It's best if this manager is from the IT department. Coordinate closely with your selected IT company so they understand the parameters and expectations of the move. Conduct site visits to the new space with the relocation team to get a good grasp on what's needed, what's available and what's possible.
Manage connectivity and providers
Speak to your current service providers to let them know you intend to relocate. Some may offer solutions to continue service at the new location. Others will require that you terminate the service but be aware that some providers need up to 12 months' notice to cancel. Be clear about what's required so you can minimise duplicate or redundant costs.
You'll also need plenty of time to communicate with providers about getting connected in your new office. If there is already a lease line installed, you may be able to take a share of it. If there is no connection there, you may need to wait up to three months to get online. Also find out as soon as possible about the state of connection to the new office specifically. If you need to install new cables you will need the agreement of the owner as it will likely require drilling through walls and possibly installation in the ceiling. If you outsource your office relocation your support team will organise the new connectivity for you.
Check your inventory for any leased equipment. Inspect the contracts to see if you have any obligations about moving the items to a new location. Order any new equipment you need and test it ahead of the move if you can.
Understand the new space
When you dismantle the old office, you'll box up each desk as a complete unit, ready to unbox at the new location. But do you have a plan for where everything is meant to go in the new office? It's critical to get on the same page as the team that's designing the layout. It's unlikely that they will be thinking of efficient cabling pathways or line of sight issues. Don't neglect the areas for printers and other adjacent items that need to be connected.
On the floor, mark out where desks will go with tape. When you can see what the new layout will look like you can get a better idea of how much cable you'll need, how many devices will be on the network, and the numbers of ports, power points, and phone lines required. It's good to be as accurate as you can so you're not left dealing with metres of unruly cable or a shortage of power points at a central location.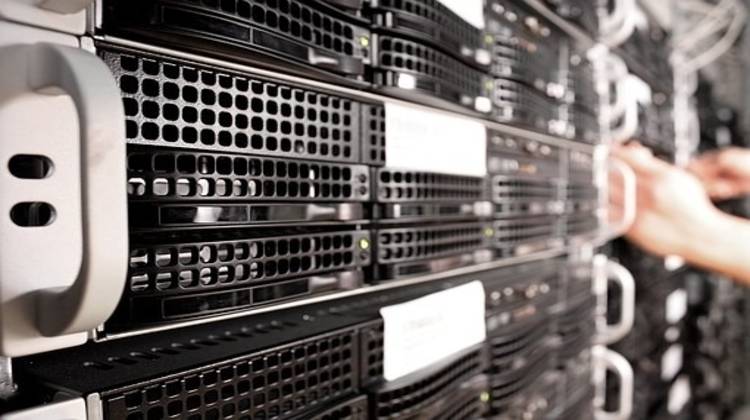 Server challenges
When you visit the new site, be sure to identify where the servers are meant to be secured. Ensure the environment is suitable. Check for ventilation quality so the servers won't overheat. Make sure that every connected device can communicate with the server. Work with the coordinator to get a regulated power supply to the servers to protect against surges. Servers are vulnerable pieces of equipment so make sure it's kept in a secure location.
When it's time to move the server from the old location do it carefully. Make a back-up of the data stored on it. Power down the server carefully and dismantle it deliberately. Mark it up or make a map or diagram to help put everything back together. There are many parts to an on-site server so make sure none are missed when it's time to pull it down.
Review your set up
It's a rare occasion that the IT department can install a brand-new workplace set up. Take advantage and ruthlessly cull any aging technology. If it doesn't perform to the standard you'd like, get rid of it. Take the opportunity to purchase new desktops, VoIP phones or anything else on the list. Replace equipment that won't be able to keep up in the new office.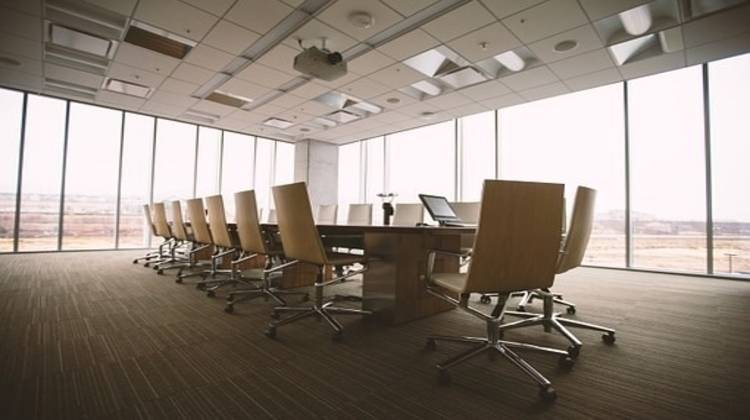 Transition contingencies
Contingency planning is one of the most important things you can do when preparing for an IT office relocation. The first part of this section involves understanding how long the business can afford to be offline. Some businesses cannot stop, which means a smaller, off-site server may need to be organised to fill the gap while the main server moves. You'll need to ask, what are you willing to duplicate in order to keep your presence and functionality online? If your business can afford a small break in transmission a weekend move may be best.
Inventory your hardware and your data before you start moving anything. Be clear about what you have under your purview. Have a written outline of how you are going to switch utility providers, the service migration dates and emergency contact numbers. A separate guide should be made for when it's time to relocate the servers. Also maintain a list of priorities and data that is critical to the businesses security or success and ensure those are secured and taken care of.
Prepare for the unexpected
Servers can be temperamental and don't like being moved. You should plan for what happens if the network card dies or one of the hard drives doesn't pick up when it's reassembled and turned on. You need to be prepared. What happens if you lose a server? Accidents happen, even to the most prepared teams. Can you recover the data? Is it backed up? Where? Do you need to buy a new server, so you can access the backed-up data? How long will it take, and will the delay impact the launch of the new office or impact trade? Plan for as many things going wrong as possible, in terms of both data management and external contractor failure.
Moving servers
Servers are very sensitive. Even when they are disassembled and transported with great care, they sometimes refuse to operate in the new environment. Do what you can to minimise server instability during the move. If you have extensive or expensive server hardware, consider hiring a niche removalist company. They will know how to move your machines with the greatest risk reduction. Make sure they have the appropriate insurance to protect your business should something go wrong.
Timing
If your office conducts business during regular hours, then it may be best to plan an office move between Friday night and Monday morning. It will be an intense time, so be very clear about your expectations. Ensure your project manager is on board and can authorise changes or challenge redirections where necessary.
How does the cloud impact office relocation?
What happens when some or all your operations are in the cloud? Is it limited to emails? Are files and data stored off site? Do you use hosted VoIP? Maybe all your infrastructure is in the cloud and you keep nothing onsite at all. Even if your business operates 100% in the cloud there will be items that need to be coordinated and moved into the new office. If you can get the connectivity up and working well staff should be able to arrive with their own laptops and login into the system relatively smoothly.
If you have partial cloud storage you should approach the move with the same caution and deliberation as a complete onsite move, but make sure the network can be accessed at your new location. If you want to use the office relocation as a reason or jumping off point to upgrading your system from hardware to cloud, then the planning for that will need to start 3-6 months before the move. The longer the better and no less than three months.
On the day
Be prepared for anything on the day of the move. Make a master list of every vendor, supplier and contractor that will be involved in the move. If your office is located above the ground floor, be sure to have the contact details of the elevator technician. Anything could go wrong and it's unlikely that you'll have much time to allow for unplanned issues.
On the day of the move ask all staff to completely shut down their workstations and clear out personal effects. Box up each workstation individually and label everything clearly. Transport it all to the location and unpack it methodically.
If you have acquired new phone numbers, you should engage call forwarding.
Test everything
Once the servers are installed, the cabling laid, and the workstations are connected up, it's time to test everything. Make sure every single line of communication is open. Call every phone number to test forwarding is in action, and that the right phone is connected to the right desk. Can you send and receive emails? Check data migration of servers, do they work? Conduct a broadband frequency test to make sure your connections are up to speed.
Be there for the first day to help staff familiarise themselves with the new system and rectify any gaps on the spot. If you have been fastidious there should not be any issues, but some teething issues may be expected.
IT office relocation
Transitioning offices is not an easy task. You don't have to recreate the wheel. Consider enlisting an IT consultancy in London instead. They'll get the best outcome for you without the stress.
Computers in the City, your IT office and server relocation partner
Computers in the City is London's longest standing IT partner. With over 20 years' experience, we can assist you to meet your IT support, digital security consulting and cloud computing needs. Let us help you develop the plan for relocating your IT infrastructure, and then implement it, too. We're proud to be local, offering 24-hour support in straightforward language that takes the stress out of IT support.